How To Commute by Bike
To bike all or part of the way to work, you have several options: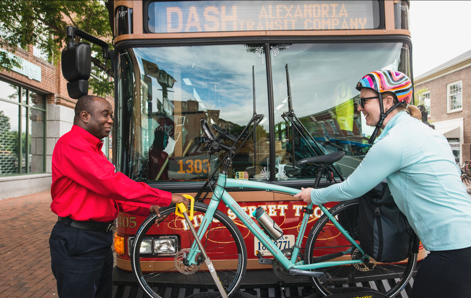 Use your region's rider rewards app or your favorite mapping tool to find bike routes to your workplace.
Combine biking with public transit by biking to a bus stop, metro station, or train station. In many cases, you can take your bike with you the rest of the way: Many Virginia transit buses have bike racks, and Metro and VRE allow bikes on board.
Check for bike share programs in your area, like the ones that serve Richmond and parts of Northern Virginia. These programs let you rent a bike for short trips by picking them up and dropping them off at designated stations.